Farm to Bath started with our daughter, Katie, who has severe cerebral palsy and is highly sensitive to chemicals in cleaning products. I used to buy organic soap for Katie at our local health food store, but when that went out of business I did some research and learned how to make soap using the herbs and flowers in our garden.
What sets Farm to Bath apart from other businesses?
I care deeply about my ingredients. I rely on plant-based materials that we grow whenever possible, without all of the "extra" stuff. My husband, Paul, and I try to grow everything on our property, and we spend a lot of time with each plant. From seed to soap, we're with them every step of the way. After harvesting and drying our plants, I infuse them in oils that are used in our products. Other soap recipes require pureed fruits and vegetables. Sometimes, I place raw plant material in an alembic still to make hydrosol for facial sprays. I don't use dyes, preservatives, or additives (such as hardeners) in my products. The color, consistency, and creamy lather of each product is completely natural, which our customers love.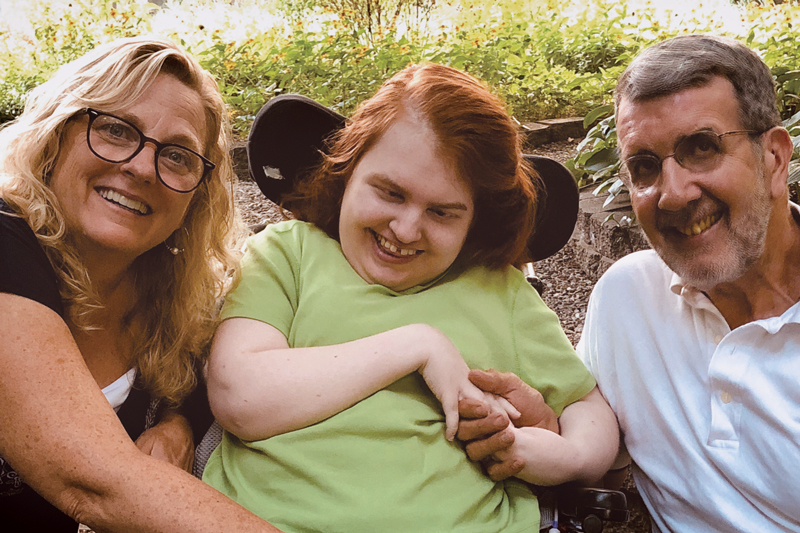 Tell us about the best memory you have about being a business owner?
There are so many! One time I made a batch of apple cider soap for a mother whose homesick son was serving in the military. I've even made soap out of a mother's breast milk to soothe her baby's skin. It's truly humbling when someone expresses gratitude for my soaps after suffering from the harsh effects of cancer treatment. To know we bring comfort to people's lives in some small way is why we get up in the morning.
Brenda Sullivan, a resident of Glastonbury for the past 30 years, is an entrepreneur who has engaged in multiple pursuits ranging from micro-farmer, grant writer, disability advocate and self-published author. Brenda has over 400 academic hours in herbal study and the founder of Farm to Bath, which produces a variety of herbal bath and body products using the fresh herbs, flowers, and vegetables grown on Thompson Street Farm. Her bath and body products can be purchased at Farmtobath.com or during the June – September growing season at the South Windsor Farmers Market. You can contact Brenda at: info@farmtobath.com or follow her on Facebook and Instagram.