Anxiety At An All Time High?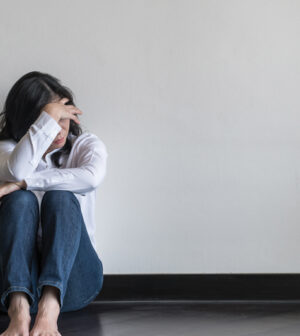 Anxiety is at an all-time high. People are overwhelmed with their everyday lives, activities of children, overwhelming jobs, caring for aging parents and over extending themselves with volunteer work. People just don't have enough "down time."
Add the issue of clutter and chaos in your home to the overwhelm, or health issues that make you feel worn out, exhausted and downright yucky. You then go down memory lane and look at all your regrets from the past. How are you going to get peace into your life? How are you going to have more enjoyable days? Daily you try to endure a mental barrage of what you should be doing and what you aren't doing.
How can you calm your mind, remove those thoughts and live in the abundant peace meant for you to have?
One of those ways is "living in the now." Be in the present … even if it's hard, difficult and not a pleasant situation. Just be there. Know that "this too shall pass." It may take some time, but it will eventually be over.
Why is it important to be in the now … in the present?
Because it helps you to stop living in regret wishing for time to go away or wishing you could go back to the past and redo it.
It helps you avoid taking on condemnation. "I'm so stupid to let this happen."
It stops you from saying, "When this is over, I'll be happy, at peace, joyful." Don't wait for the circumstance to change to be happy, at peace and joyful. Those are emotions you can make a decision to walk in now.
It helps you to stop living in fear, anxiety or worry.
How can you stay in the present … in the now?
Make the decision that you will be there. It's really that simple. Once you make the decision, the next step becomes easier.
Stop thinking about the past and definitely stop projecting or worrying about what the future will hold, especially if you are taking your current situation and projecting it into the future.
Stop using words like, "I'm so worried, I'm so afraid, I don't know what's going to happen."
Make some plans. Just because you are in the "now" doesn't mean you shouldn't come up with a plan for moving forward. Being in the now is more of an emotional presence where you look at the situation and accept where you are without being on an emotional roller coaster.
When you feel worry and anxiety creep up on you, get into a mode of gratitude. Be grateful for what you are going through knowing that there is a lesson to learn from all of it.
Go for a walk. Enjoy nature. Enjoy your environment. Look at the beauty that is around you. No matter how difficult your situation is, there is beauty around you.
Journal. I actually have journals for every year since 1996. Researchers have found that journaling is a healing way to relieve stress. It can help you think through a difficult situation and solve the problem.
Do something for someone else that has a need or is in a painful situation. You can give money, resources or your time. When we take the focus off ourselves and onto someone else in need, it takes away the sting of what we are going through.
Remember that whatever you focus on becomes your reality. Don't spend your time mulling over and over what you are going through. Accept that this is where you are but keep your eyes on where you want to go.
Eating good/healthy foods can also help relieve some of the stress/anxiety you may be feeling. Some good foods to eat are:

Asparagus: contains folic acid that can help fight depression.
Avocado: contains B vitamins known as stress helpers.
Blueberries: contains antioxidants and vitamin C to reduce high blood pressure and lower cortisol levels.
Wild-caught salmon: contains Omega 3s that can help reduce inflammation (which occurs when we are stressed). It can help keep your cortisol and adrenaline levels from rising.
Make that decision today to be in the "now." Enjoy each day as it comes.
If you desire to be in that place but find it difficult and need some "guidance" then reach out to me. Let's have a "free" 30-minute phone consultation. Feel free to contact me at: info@ReginaSanchez.com or 860-874-8515 or check out my website at: www.ReginaSanchez.com.
Regina Sanchez is a Certified Health, Wellness & Organizational Coach who has been coaching clients since 2013. She works as a peace maker, chaos eliminator and life giver. As a Health, Wellness and Organizational Coach, Regina helps people transform their health, and their living space into something that will enhance their life and their purpose.