Do you like to eat out? I do! Of course, cooking at home is more cost effective and can be the healthier choice but eating out is fun, relaxing and can be a delicious culinary treat. I have to admit that I am pretty picky about the restaurants that I choose however, because I will only go if I can eat real food made with the best ingredients.
I thought that I would share how I figure that out and create a list of Connecticut restaurants that are getting it right. In the coming months, I will spotlight a different restaurant in each issue. How do I vet each restaurant? I will eat there, ask questions, talk to the staff, chef and owners if possible and look at their website.
The Questions to Ask
1. Farm to table. Do they source their food primarily from local farms? Is this listed on the menu or a board?
2. Oils. Do they use canola, corn, sunflower, safflower, soybean, peanut or a blended oil? Will they simply use extra-virgin olive oil or avocado oil if you ask?
3. Animal Protein. Do they have menu options for 100% grass-fed meat, organic or pastured chicken, wild or sustainable farm-raised fish that is carefully vetted?
4. Organic. Do they have organic options on the menu at all times (an organic salad)? Are they aware of the Dirty Dozen list from The Environmental Working Group and if so do they incorporate organic options of these foods into their menus? Are they familiar with the fact that Non GMO products also contain pesticides?
5. Ingredients. Do they use real ingredients and avoid high fructose corn syrup, artificial colors and preservatives, etc?
6. Allergy friendly. Are the most common allergens listed on the menu (gluten, dairy, soy)? Is the staff trained to understand allergy concerns? Are they aware of the allergens in different menu items? Do they have gluten free choices? Is the kitchen willing and able to make substitutions to accommodate customer's allergy or health concerns?
The Sweet Beet, Granby, CT
This month I am excited to share this hidden gem with you. The Sweet Beet in Granby opened in 2013 and has become a favorite spot for locals but also a destination stop for vegan foodies. I sat down with Heather Dougherty, the owner to discuss "the questions".
She sources locally during the growing season in CT, mostly from Holcomb Farm in Simsbury and Sub Edge Farm in Farmington. In the off-season they use Albert's Organics. After doing several interviews, it is the first time that I have heard the following statement: All our produce is ORGANIC, ALL THE TIME! Most restaurants have a few organic options but are not willing to truly commit to it. Heather believes that it is not only important for our health but also for the health of our planet and she has made it a priority.
It is also the first time that I have found a place that has committed to using only high quality oils and not the cheaper blends that include canola and soybean oil. She uses extra virgin olive oil and organic, unrefined coconut oil in her recipes. There is one exception, she uses Earth Balance Soy Free for her frosting and it does have a small amount of non-GMO canola oil. She avoids artificial ingredients and preservatives completely. The cake flour that she makes in house is a high protein blend that is all organic. The amazing chili that is available daily is made with Eden brand beans. Eden adds kombu and pressure cooks the beans in the can which helps with digestibility.

The Sweet Beet is most definitely allergy friendly! The restaurant does NOT contain any of the following: GLUTEN, DAIRY, SOY, EGGS, PEANUTS OR SHELLFISH. Some items contain cashews and walnuts and are labeled appropriately.
The entire menu is up on the blackboard. The fresh pressed organic juices are creative and delicious. My personal favorite is Beetle Juice – beet, apple, cucumber and ginger. The Sweet Beet Salad is fresh and colorful. The Curry Chickpea Salad, Chickpea of the Sea Salad and the N'Egg Salad will leave you satisfied if you desire a sandwich. Finally, I have to say that the "Sweets" are worth the drive if you don't live nearby! It is important to mention that the take-out refrigerators are always stocked with fantastic options for the next few days to make your life easier! I seem to always leave with Roasted Roots – yam, carrot, parsnip, turnip and beet with nut free pesto and the Paleo No Fredo (you will just have to go in to see what that is).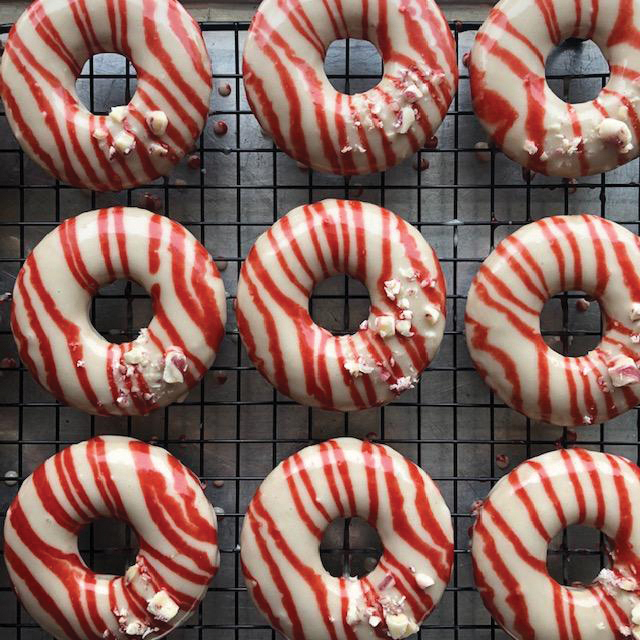 The Sweet Beet can make your holidays easier as well. My entire family agrees that the Thanksgiving gravy is the best that we have ever had and it has become a staple each year. I hope I have inspired you to check out The Sweet Beet!
Submitted by Kathy Beach, MS, NBC-HWC, National Board Certified Health & Wellness Coach. Kathy sees clients at Natural Health & Healing, in West Hartford. healthcoach@naturalhealthandhealing.net
860-677-4600.
https://www.thesweetbeet.net.