Eager to start our first full day in Grand Teton National Park, we headed to Jenny Lake and took a short 5 minute boat trip across the lake to get to the Hidden Falls and Inspiration Point trailheads. Although these areas are two of the most beautiful parts of this park, you'll have to battle the crowds to get there. It is quite a steep climb to Inspiration Point, but the view is totally worth it. We headed a little deeper into the Cascade Region hoping to spot some wildlife, but none were to be found today. However, with the amazing view of Grand Teton in all its majesty with every step you take, you can't be disappointed if you don't spot a moose or elk. The air is pristine, with scents of pine and juniper and the further you get into the canyon, the less people you'll encounter on the trail.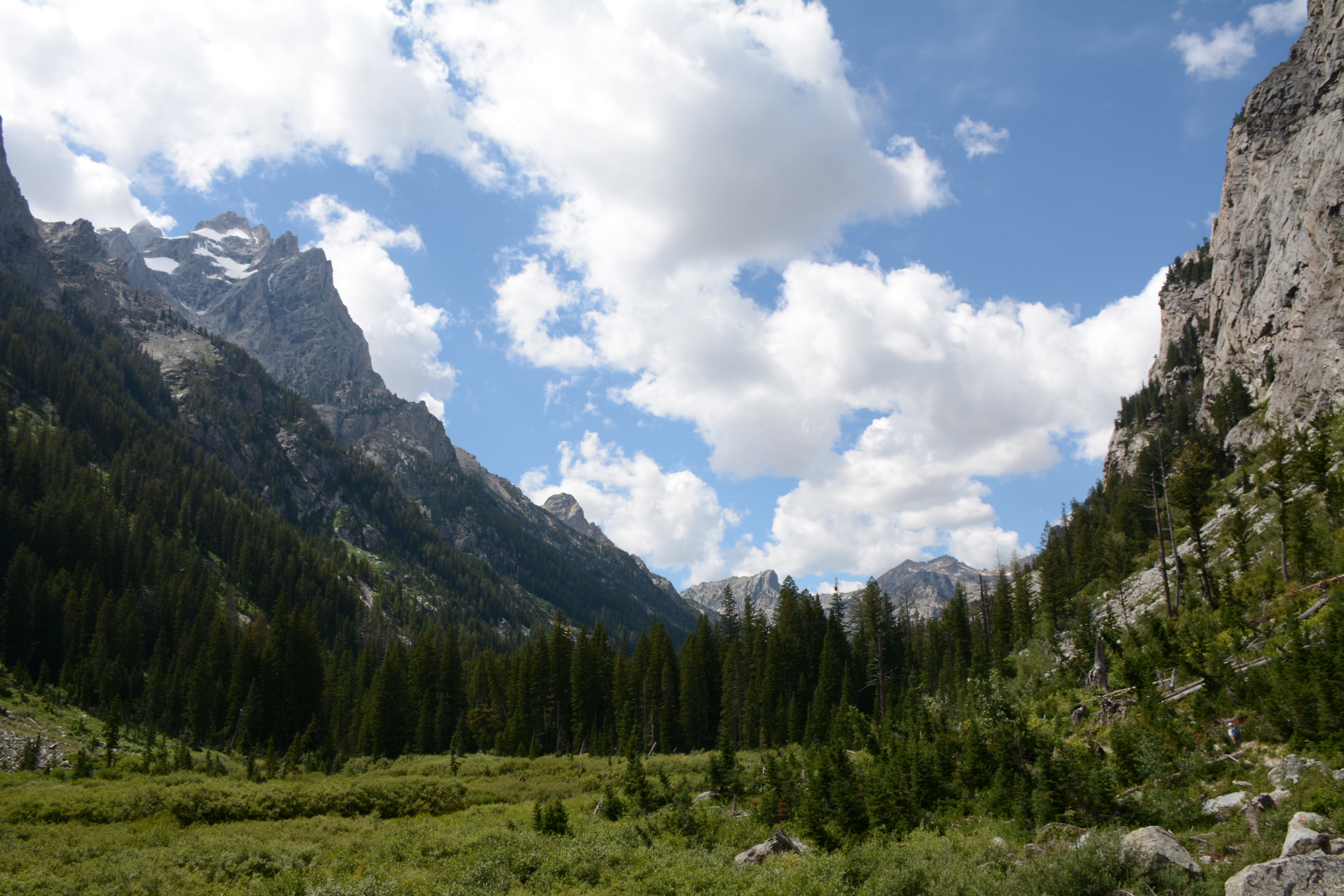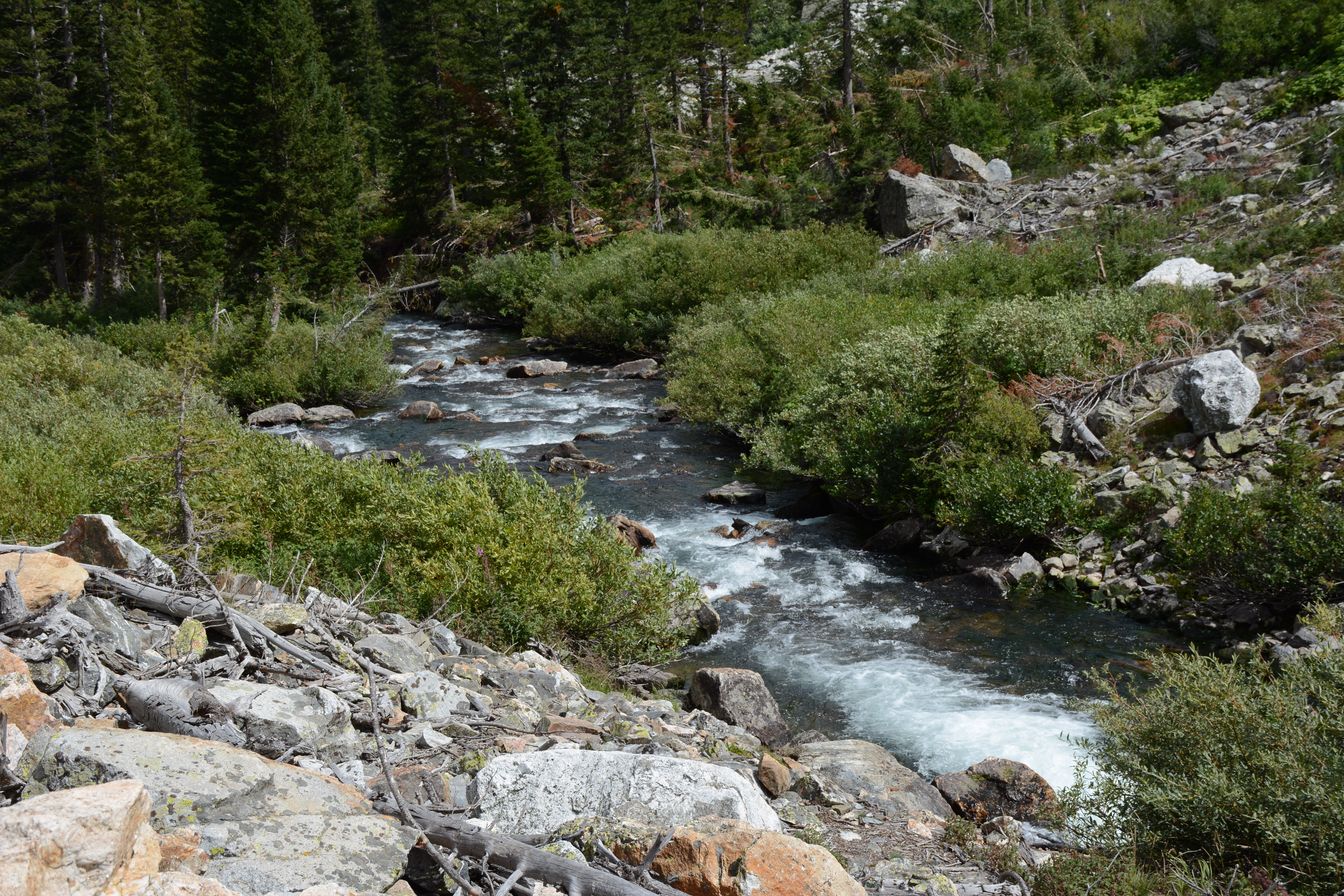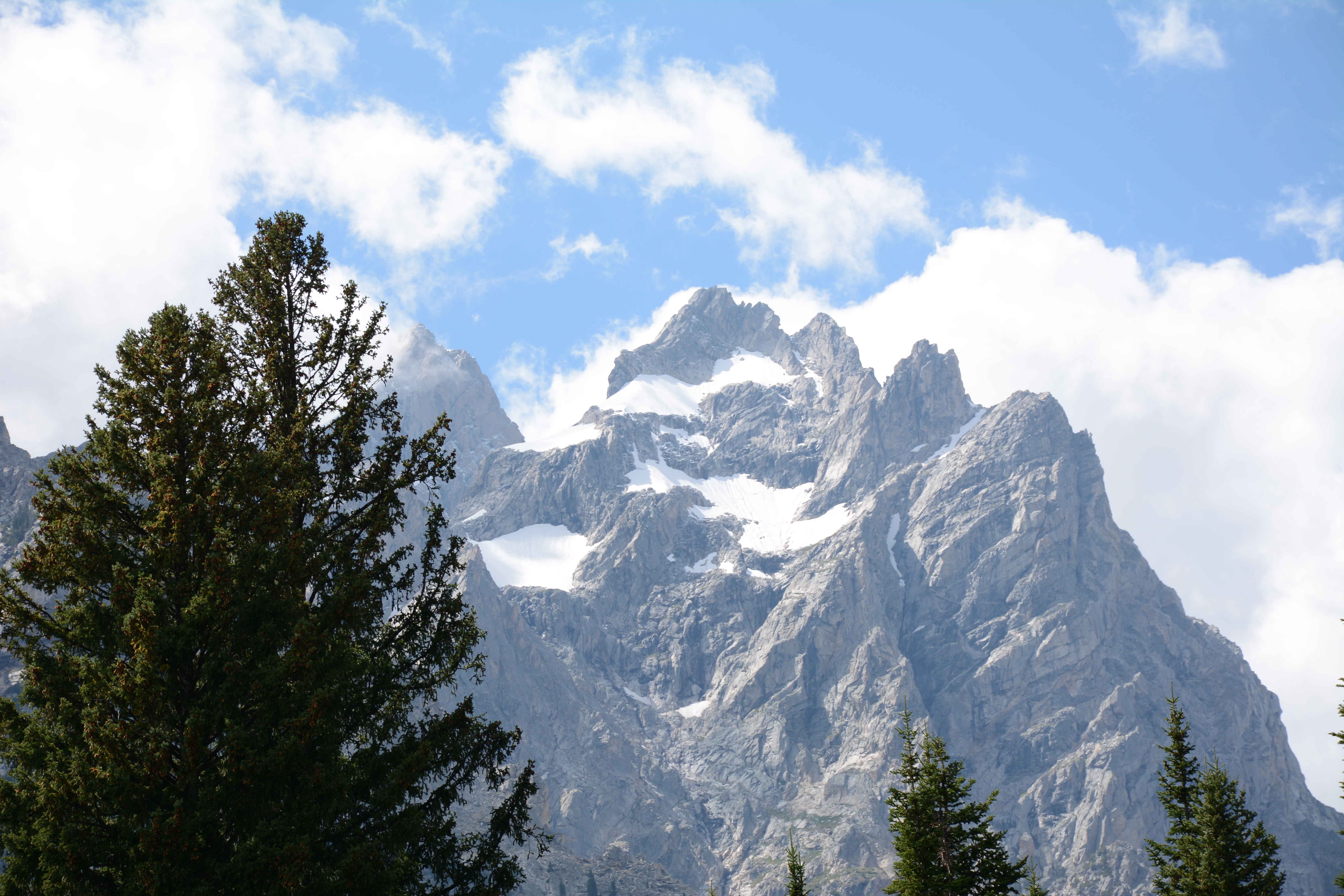 After a few hours of exploring we headed back to check in to the Bentwood Inn, which would be our home for the next couple of days. Driving down the short gravel road, we turned into the driveway to see the most beautiful log home I've ever seen. If you're looking for peace, quiet and solitude, you've found it at the Bentwood Inn. Nested on three acres in a secluded grove of trees, it feels like you're hundreds of miles away from the hustle and bustle of downtown Jackson. In reality, though, it's only a few miles away. The Inn is also conveniently located six miles from the park.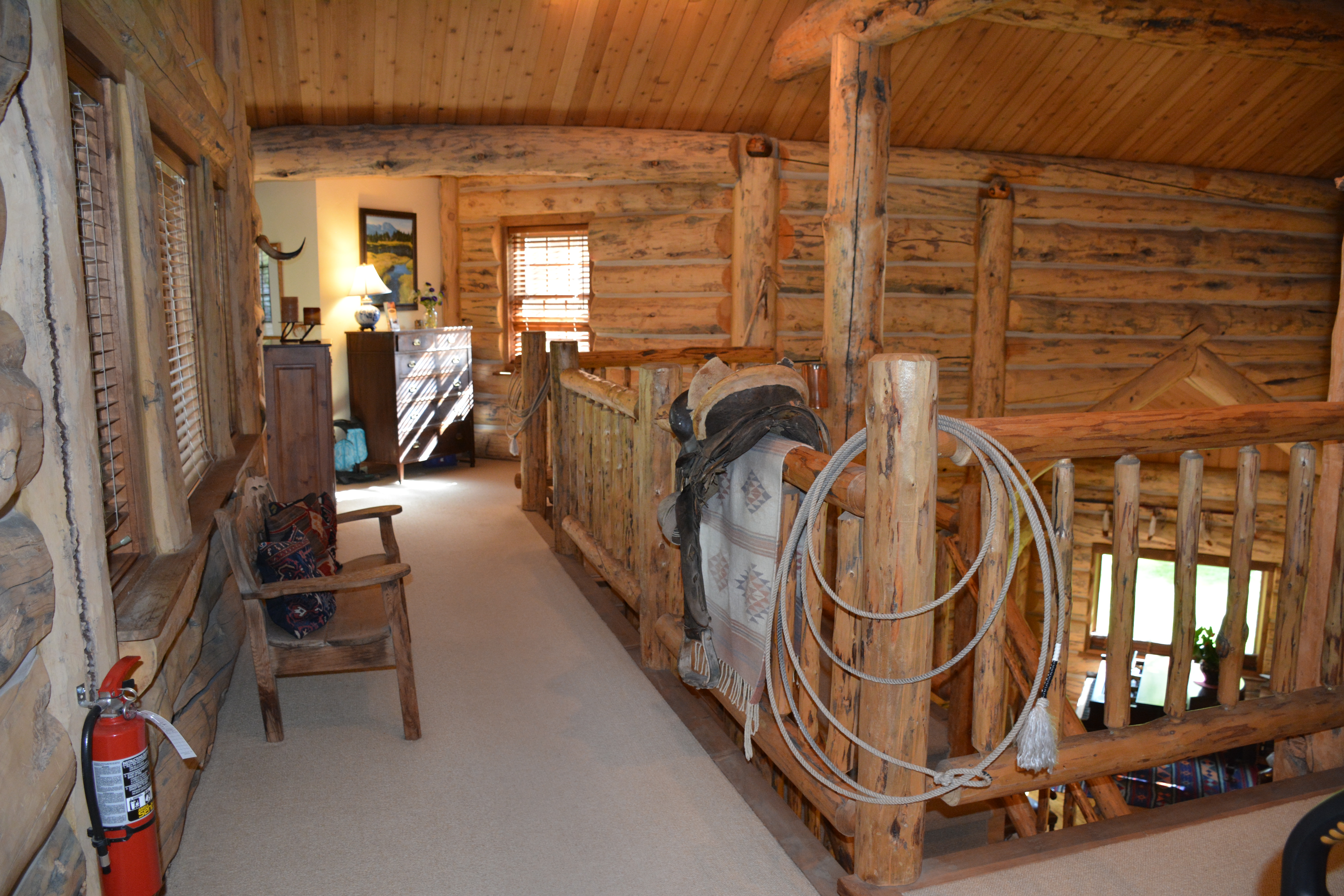 The innkeeper, Bob Schrader, told me that the Inn was constructed with massive 200 year old logs brought in from Yellowstone National Park after the great fire of 1988. There is over 6,000 square feet of luxurious space, including a 3-story river rock fireplace in the Great Room. We stayed in the Cabin Room which was furnished with a comfortable and cozy king bed, fireplace and sunrise-facing balcony. I was happy to see they supply Natura amenities in the spacious bathroom! Around 5pm, we were delighted to see a wine and cheese plate put out for the guests. We sampled an amazing cheese with espresso and hints of lavender.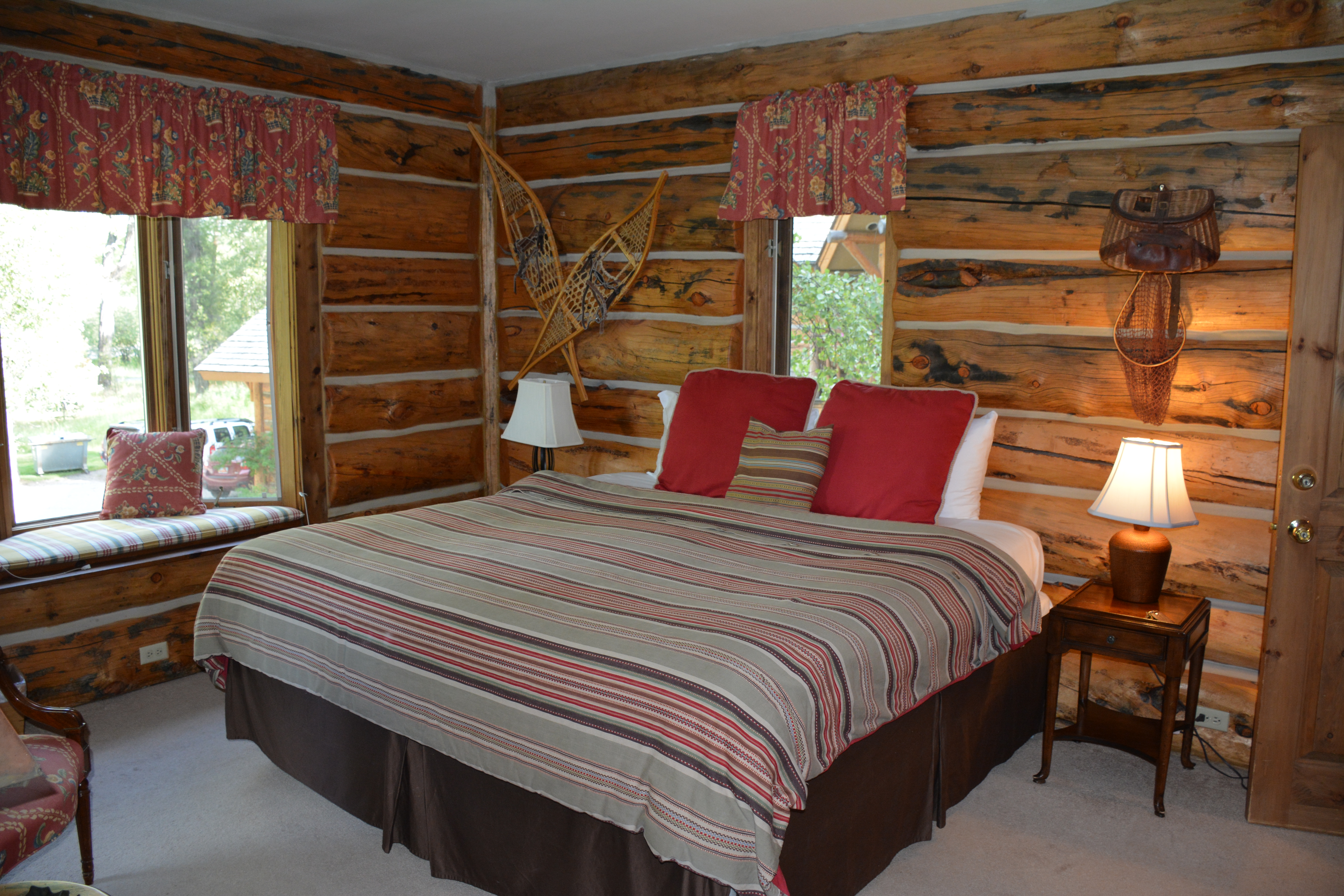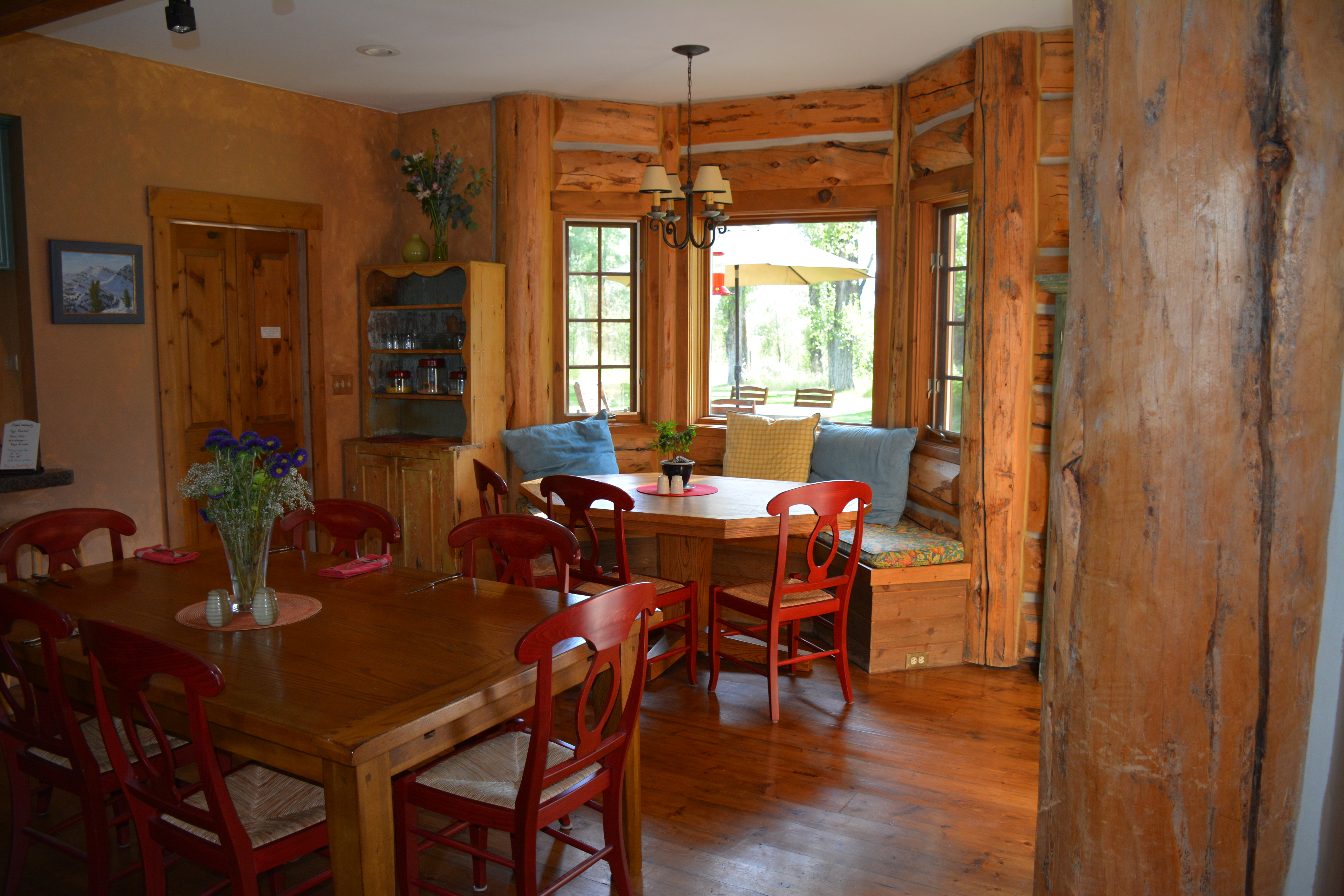 That night we dined at the Rendezvous Bistro – a cool, funky eatery with a French flair for décor. With an interesting craft cocktail list to choose from, we tried the Black Car, which incorporated Black Hennessey with cinnamon/orange bitters; and the Ginger Smash, which combined bourbon with ginger beer, mint and lime. The menu offered a plethora of small plate choices, which I love and it was hard to settle on just a few, but we opted for the Devils on Horseback (peppadew, almonds, gournay cheese, tasso ham and fig balsamic); the Toad in Hole Avocado (yard egg, baby heirlooms, asparagus, duck prosciutto, shaved parmesan and black truffle beurre blanc – delicious!); and the Seared Utah Trout which was amazing – a perfectly mild fish cooked to perfection. Our server, Sarah, was very knowledgeable and fun – definitely ask for her if you go there.
We ended the night at the Jackson Hole Rodeo. Being a first-time rodeo-goer, I wasn't sure what to expect, but it turned out to be a blast. From bucking broncos to calf lassoing to bull riding, it was definitely a night of great entertainment. Definitely not to be missed if you're in Jackson on a Wednesday or Saturday in the summer.