Practical Divine Wisdom From Robin Clare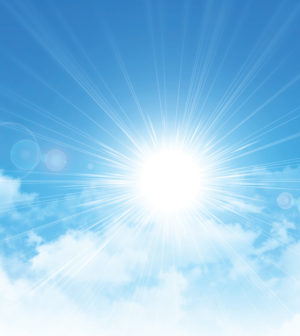 Dear Robin: I am someone who has been on their spiritual path for decades. During these turbulent times in our country, I feel so helpless. I watch the news and feel like we are "going to hell in a handbasket" And yet, I know that I must continue to hold a vision for our country that I can be proud of. How can I know that I am still making a difference?
~ David from CT
Dear David:
Thank you for asking this question because most spiritual seekers are asking themselves the same question. I do have good news to share! We have been preparing for this moment in history since 1987 during an event known as The Harmonic Convergence. This was the world's first globally synchronized meditation aligned with a significant moment in the ancient Mayan calendar.
Spiritual seekers have continued to grow their presence in the world through practices and trends like yoga, meditation, holistic health and organic foods. Most seekers believe that we are spiritual beings having a human-being experience. Over 50% of the world's population believe this truth. Yet, we struggle to not react in our human nature and pursue a higher path.
After 1987, spiritual seekers began to react to life events with our spiritual nature only 40 % of the time, viewing our world from our human nature 60% of the time. Then, we hit another global milestone: at the end of 2012 (corresponding to the end of another Mayan calendar cycle), we shifted to a life where we lived 60% in our spiritual nature and 40% in our human nature.
On 11/11/2017, because of how well we have held the light for our country and for the planet in the past year, all committed spiritual seekers moved up to an 80% spiritual perspective. In a channeled message, the Divine shared with me that this is the best that we can achieve because we need our 20% human nature to help us to achieve our main human purpose – which is to live our spiritual nature as a human being.
While it may appear that the shadow aspects of our human nature (demonstrated so effectively by our leaders and glorified in our media) are often all that is happening – that is just not true. There is so much good happening in our world – and how could that not be true when over 50% of the world's population is motivated by their spiritual nature over their human nature?
For spiritual seekers it is not about seeing the world as a utopia, but it is about living as a spiritual being in a human being world. This requires that each spiritual seeker peel back the layers of hurt that they have personally experienced in this life. I can support you by showing you a divinely inspired way to forgive those who have hurt you – and determine the best way for you to ask for forgiveness from others whom you may have hurt along the way. Healing your life is not easy – but it is required on the spiritual journey.
David, with an 80% spiritual nature, you will gain deeper clarity and insight into your own life, your family, your community, our country and the world. I would invite you to not focus on the current "what is" of our country but to envision a future "what will be" that resonates with you. When you think of this new vision of a future "what will be", begin to focus on what that would feel like to you.
I invite you to feel how proud you will be when by collectively recognizing our influence, we can require our leaders to lead with their spiritual nature. It is up to you, to me, to all spiritual seekers to be beacons of light with which to bring Heaven to Earth. Hang in there and know that you are making a moment by moment difference by shining the light of spirituality from within your spiritual nature out into our beautiful world.
In love and light,
Robin

If you would like to submit a question to be answered by Robin in an upcoming publication, please send your question in an email to: info@clare-ity.com.
Robin Clare is the author of Messiah Within and the Amazon Best Selling spiritual book, The Divine Keys. Robin shares practical and divine wisdom on how to fulfill your divine purpose, remove your success blockers, how to optimize your relationships and find greater happiness in your life. Robin is available for Practical Divine Wisdom group events or to share her signature talk, Divine Living with your community.
To learn more about Robin, please go to: www.clare-ity.com or call 860-232-3331.
Please mention Natural Nutmeg to receive $50 off your first Clare-ity Akashic Records session.